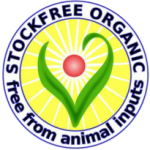 Quality Certification Services is pleased to introduce the STOCK FREE certification which certifies growers to the Stock Free-Organic Standards developed by The Vegan-Organic Network.
QCS welcomes questions from farmers and growers who are already Stock Free, or are considering converting to this method. Please see the downloads section for more information.
Please contact us for more information about Stock Free Certification.