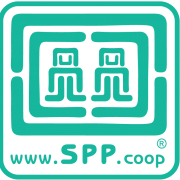 Quality. Dignity. Planet Health.
SPP is an intercontinental network of ecological small-producer organizations. In partnership with committed companies and consumers, and legitimized by independent certification, we fight for the recognition of our work and high-quality products, a dignified life, and a healthy planet for all. QCS Ecuador is proud to offer this certification.
The SPP logo may be applied to agricultural and beekeeping products and crafts. SPP Global approval must be requested for other products. It can be used in approved countries in Latin America, Caribbean, developing countries in Africa and Asia, Europe, Switzerland, Canada, and the USA.

SPP Offers:
A 100% producer-driven initiative
Solidarity between organized small producers, committed companies, and consumers
High quality products that are organic, agroecological, and healthy
Prices based on real production costs and free of exploitation
Complete traceability from producer to consumer
Living income for producers
Independent certification


Watch the video below for more information!




To take the next step, reach out to QCS Ecuador at:

Email: info@qcsecuador.com
Website: qcsecuador.com
Tel: 593 + 98 417 6587
Mail:QCS Ecuador Office
Av. Edmundo Carvajal Oe4-72 y Av. Brasil
Edificio Robalino-Acuña, oficina 202
Quito, Ecuador