From your first phone call to final issuance, we make the certification process simple & quick.
View Certifications
Do you have questions about the FDA Food Safety Modernization Act (FSMA)? We're here to help.
Learn more about FSMA
Our experienced team offers a variety of accredited organic, food safety and ethical certifications including...
A Global Organization
with a Local Focus
With an ever-expanding global presence, QCS is committed to helping farmers all over the world stay connected and committed to the very best farming practices. Whether you get certified with us or simply have a question you can guarantee one thing:
Wherever you are, we're there
and we're willing to help.
More About QCS
Have Questions?
The certification process can be daunting, but we are happy to help. Please reach out with any questions or concerns. We would love to hear from you!
Also...
Be sure to visit our FAQ page to view answers to our most frequently asked questions.
Go to FAQs
Featured Product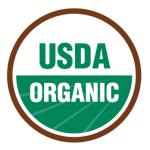 Quality Certification Services certifies a diverse array of Organic operations regardless of type, location or size. View our handy 5 step certification document to learn how easy and quick certification can be! Organic agriculture is based on holistic production management systems which promote and enhance agro-ecosystem health, including biodiversity, biological cycles, and soil biological activity. Organic agriculture emphasizes the use of management practices in preference to the use of off-farm inputs, taking into account that conditions require locally adapted systems. These goals are met, where possible, through the use of cultural, biological, and mechanical methods, as opposed to using synthetic materials, to fulfill specific functions within the system.
Learn More
Community
Florida Organic Growers (FOG)
QCS is the certification program of Florida Certified Organic Growers and Consumers Inc. (FOG), a nonprofit organization that began certifying organic growers in 1989 and received its USDA accreditation in 2001.
In addition to its certification program, QCS, FOG carries out its mission statement by providing the community with programs and resources that promote and support organic and sustainable agriculture, as well as healthy living.
More About Our Efforts
©2016 Quality Certification Services
All Rights Reserved
Privacy Policy