A Different Way to Hire:
our experiment to eliminate unconscious bias
We at QCS are a mission driven non-profit seeking candidates who will share our commitment to our mission and vision.  We understand that skills and experience are not only acquired through university courses. Additionally, we recognize that women and people of color are less likely to apply for opportunities when they don't feel fully qualified. We are most interested in finding the best candidate, and we understand that candidates may come from a less traditional background.
QCS is actively seeking a creative solution to eliminate unconscious bias from hiring practices.  Our hiring process may look a little different than what you are accustomed to.  With QCS, EVERYONE gets the opportunity for an initial interview through our Initial Interview Questionnaire. Learn more below.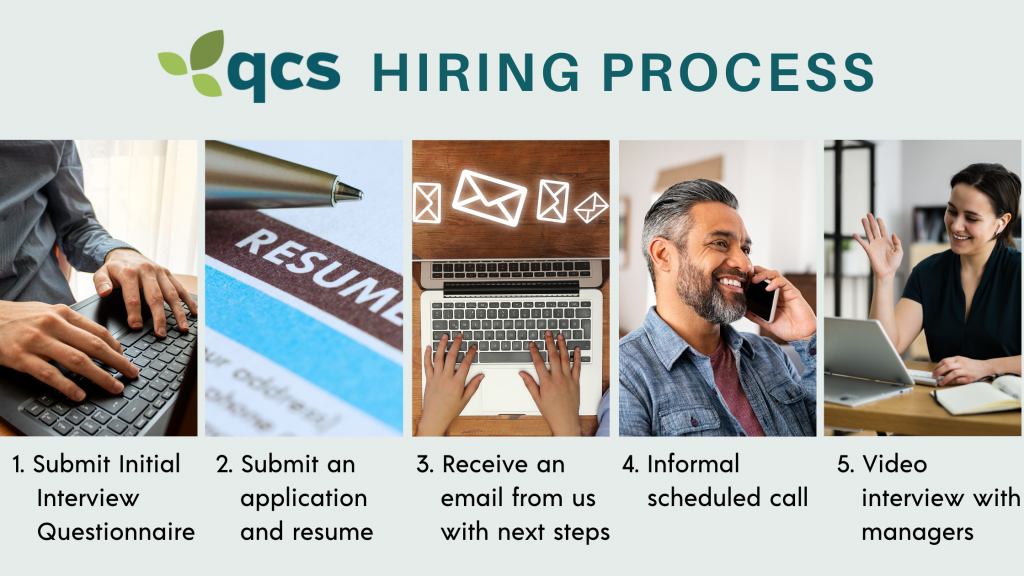 When you apply for an open position with QCS, you'll either
click the link to our Initial Interview Questionnaire directly from the Job Posting
or if you have submitted a resume without completing the questionnaire, you'll receive an email with instructions and the link
We invite all applicants to fill out our  Initial Interview Questionnaire.  This questionnaire gives you the opportunity to tell us about your qualifications and experiences that a resume just can't show. We ask that you take your time and be thorough and candid in your answers.  We want to hear your stories!  This is your first interview, without much of the stress that can often be a part of that process
This questionnaire functions as a blind interview and was created in order to give everyone an opportunity to truly shine- without including the personal details of a resume that could lead to unconscious bias.  (See QCSinfo.org/careers for more information on our hiring process not on careers page, just intro email/assessment.) This form is used to assess each candidate's suitability for further interviews with QCS and is a required step in our hiring process. Your resume will only be reviewed after you have submitted this Candidate Assessment. Please note that a cover letter is not a requirement for application.
We begin the review process only after the posting window has closed.  Please check the date in the job post.  No applications will be reviewed until all have been submitted.
We make a commitment to communicating with all candidates whether you will be moving forward in the process or not.  Please keep an eye out for email from us.
Candidates who are moving forward in the process will have a call scheduled with the manager hiring for the position.  This informal call is to get to know you/talk about your interview and answer all of your questions about the position, the hiring process, and QCS.
We will contact you within 48 hours to schedule a video interview or encourage you to apply again in the future
If you receive an invitation for a second interview you will be sent the list of questions we will be asking.  All candidates are asked the same questions.
Round 2 interviews are generally done through video conferencing with 2 or 3 managers from different areas within QCS.
Once decisions are made you will be contacted by the manager hiring for this position (within this time frame).
Good Luck!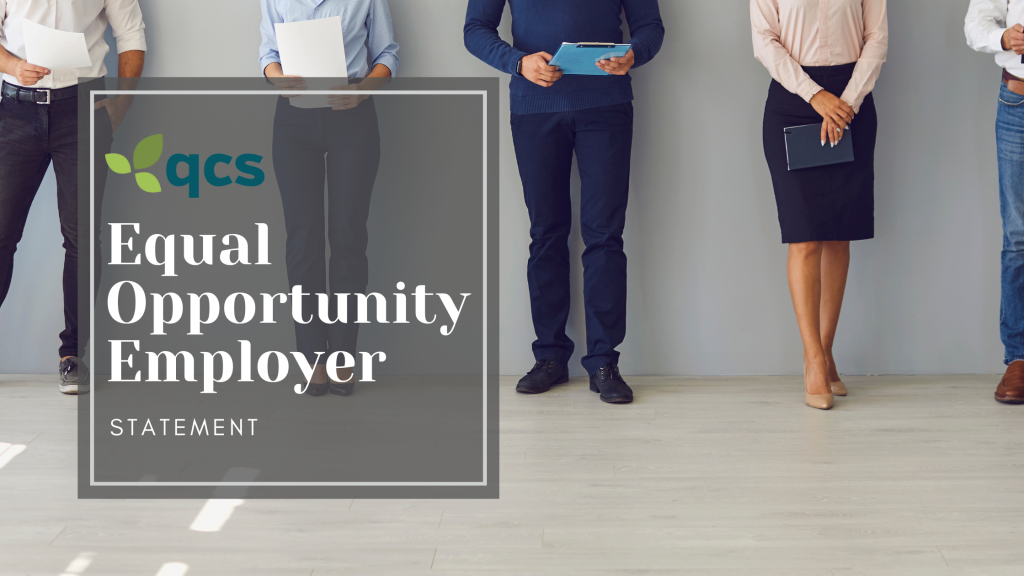 Equal Opportunity Employer Statement: QCS is proud to be an equal opportunity employer and service provider. We are committed to fostering an inclusive, diverse, and supportive work environment free from discrimination and harassment where all applicants and employees are treated with dignity and respect. 
Employment decisions are based on company needs, merit, and qualifications related to the job requirements. QCS does not discriminate against any employee or applicant due to race, color, religion, sex, pregnancy, national origin, age, sexual orientation, gender identity, disability, genetic information, marital or veteran status, or any other basis protected by federal, state, and local laws. 
QCS believes that diversity and inclusion among our staff is critical to our success as a company, and we seek to recruit, hire, and retain talented applicants from a diverse candidate pool. 
If you would like to request accommodations in the application or hiring process, please contact hr@foginfo.org.