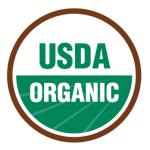 Get the trusted USDA Organic label on your products.
---
Process
1. Create and submit an Organic System Plan
2. Initial review
3. On-site inspection
4. Final review
5. Annual renewal
View this 2-page document for more details! Click here for Espanol!
Scopes Available
Grower
Grower Group
Wild Harvest
Livestock
Processor/Handler
Simple Handler (brokers, traders, exporters)
Restaurant-Handler
Aquaponics
Hydroponics
Aquaculture
Apiculture
Retail
Timeline
The certification process generally takes 90 to 120 days from the date we receive your complete application with fees. QCS provides expedited services for an additional fee.
Cost
The cost of certification depends on the size and complexity of your operation. Please contact QCS for an explanation of our fee structure and an estimate of the cost of certifying your facility. The Organic Certification Cost Share Program (OCCSP) can help offset the cost of certification.

---
How to get started
Reach out to us on our Organic page, in an email to qcs@qcsinfo.org, or with a phone call to (352) 377-0133.
-Tell us about your business and certification desires.
-Hear about our services and offerings.
-Ask us any questions you have about the process, cost, timeline, etc.
-Receive an application packet with the forms and resources you need to apply.
Certification Resources
External Links
---
Organic Grower Applications
---
Organic Livestock Applications
---
Organic Processor-Handler Applications
---
Fee Information and Payment Forms
---
Additional Organic Resources
---
Record-keeping Templates for Organic Operations
---