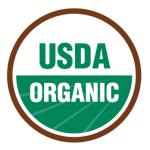 Quality Certification Services certifies a diverse array of Organic operations regardless of type, location or size. View our handy 5 step certification document to learn how easy and quick certification can be!
Principles of Organic Standards
Organic agriculture is based on holistic production management systems which promote and enhance agro-ecosystem health, including biodiversity, biological cycles, and soil biological activity. Organic agriculture emphasizes the use of management practices in preference to the use of off-farm inputs, taking into account that conditions require locally adapted systems. These goals are met, where possible, through the use of cultural, biological, and mechanical methods, as opposed to using synthetic materials, to fulfill specific functions within the system.
Certification Resources
External Links
---
Organic Grower Applications
---
Organic Livestock Applications
---
Organic Processor-Handler Applications
---
Fee Information and Payment Forms
---
Additional Organic Resources
---
Record-keeping Templates for Organic Operations
---